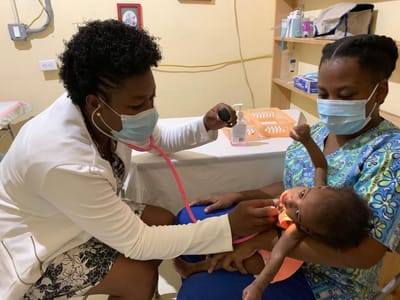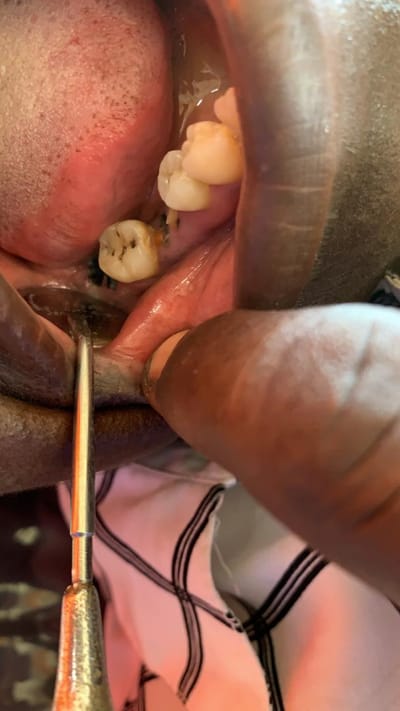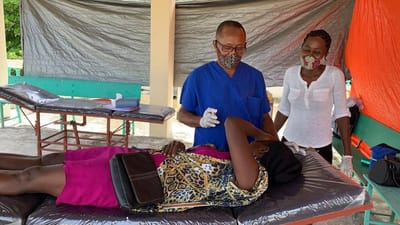 MARIANI

Our first Hope Alive! Clinic in Mariani was built in 1998
and opened Mom Tot for malnourished babies on
Valentine's Day, 1999, just outside the slum of Carrefour.

Thousands of Haitians of all ages have been healed and fed
in the Name of Jesus every year.
The Gospel continues to be preached
to everyone who enters, and many have chosen to "take up their cross and follow Jesus".

Mariani Clinic is our base of operations.
This building includes the clinic,
exam rooms, pharmacy, offices, storage, dental clinic, Solace Nutrition Hospital,
Kay Lanmou, and a guest house for visitors.


TRICON

Hope Alive! opened our 2nd clinic in Trikon, a rural area outside
Les Cayes in July 2001. Open 3 days a week,
50-70 patients travel for many hours,
sometimes overnight, to be examined and treated by a Hope Alive doctor.

To get to work in Trikon, it takes the staff about an hour one way by motorcycle,
often on muddy or flooded roads.

Recently, an anonymous donor contributed funds to provide fresh drinking water to this remote village.


KOLMINY, PARENT, & AQUIN (now run by their local communities)

In 2004 and 2005, we opened 3rd and 4th clinics near St. Marc:
Kolmini and Parent (near Ponde Sonde).

In 2009, we opened a 5th clinic near Aquin (near Les Cayes).
In recent years, we successfully entrusted those
3 medical clinics to be run by their respective local communities.


DENTAL CLINIC

Every Friday our dental team comes to the Mariani Clinic to provide dental care at Hope Alive.